One-stop electronic design and manufacturing
Through detailed analysis of schematic diagram, product structure, application scenarios, technical requirements, etc., various problems of products are considered from a future-oriented perspective to ensure that enterprises can provide rapid, efficient, low-cost, mass-produced electronic manufacturing solutions.
We can provide customers with one-stop electronic manufacturing services from PCB schematic design, PCB layout, PCB manufacturing, SMT/DIP assembly to testing. The design tools include Allegro, Pads, Altium, etc. The schematic tools support CIS/ORCAD, Protel DXP, Design Capture, etc.
Advantage
Our service industries are concentrated in healthcare, automotive electronics, industrial control, smart home, artificial intelligence, Internet of
things and other industries. We always adhere to the "customer demand oriented", committed to providing customers with low-cost, one-stop electronic manufacturing solutions.
PCB design teams have an average of more than 12 years of experience.
Complete PCB and SMT manufacturing industry chain to ensure the DFM feasibility of PCB design.
40 people PCB design team, long-term cooperation with 500 enterprises.
Self-developed tool software + quality control system to ensure the success of PCB design.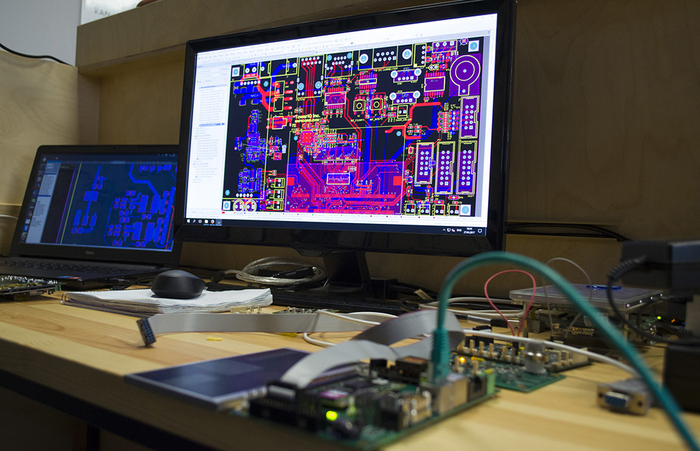 PCB design capability
40 experienced PCB design engineers,Provide high-quality, multi-layer, high-speed, high-density and high-precision PCB design services for customers around the world,Including high-speed backplane design high-speed A/D PCB design, HDI FPC design and so on.
Design capability
Design EXP
Pins
Delivery date days
Maximum number of design pins
6W
0-1000
3-5
Maximum connection bit
4W
2000-3000
5-7
Maximum design layers
40L
4000-5000
8-12
Maximum design power consumption of PCB
360W
6000-7000
12-15
HDI
1+N+1,2+N+2,......X+N+X
8000-9000
15-18
High-speed differential design
2019
10Gbps,76cm
10000-13000
18-20
2012
14Gbps,100cm
14000-15000
20-22
2013
28Gbps,10.6cm


1000pin/6Days